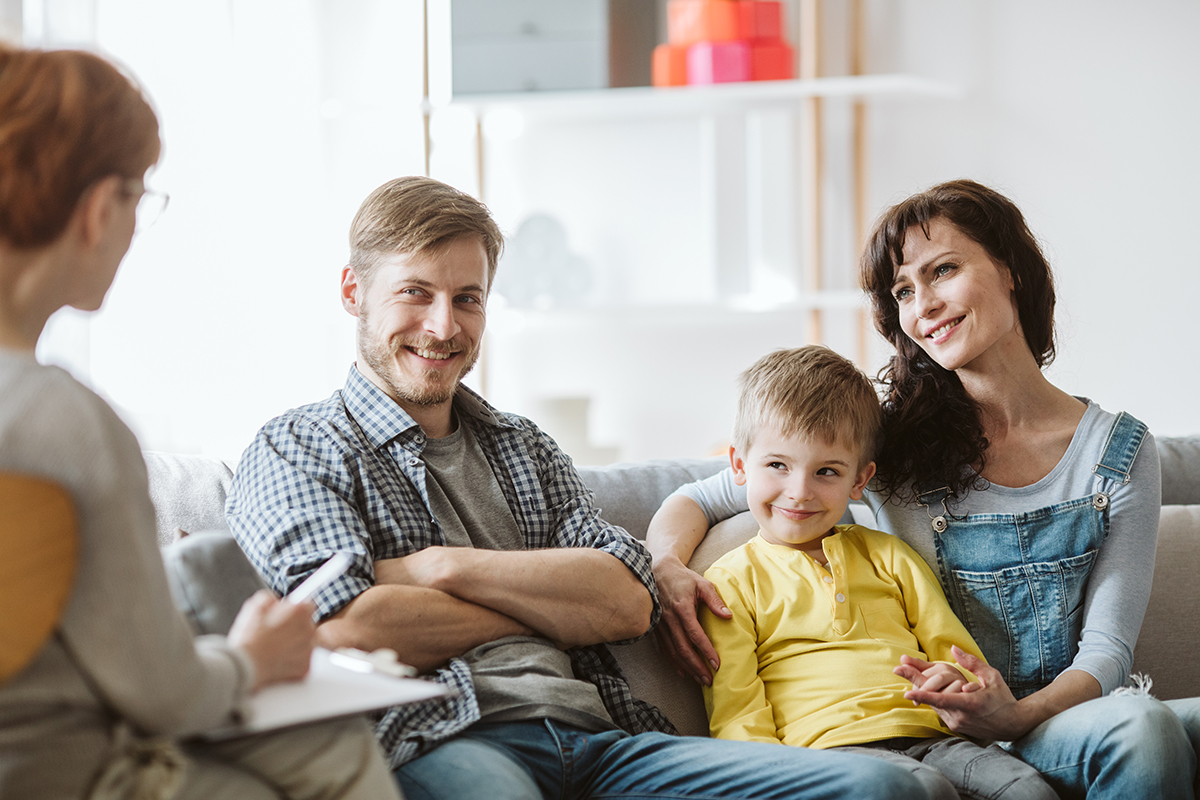 COVID-19 imposes additional burdens on families as sheltering in home wears thin after a couple of weeks, much less a dozen or more. CCM® is helping relieve the various pressures experienced by families with:
Full-time caretaking obligations for young children;
Middle and high schoolers understandably going stir-crazy and struggling with online learning and lack of social interaction;
Returned college-aged and young adult children who are used to setting their own rules and schedules; and
Responsibility for taking care of aging parents or other relatives.
These challenges can be exacerbated by job loss, single parenting, sharing custody or living 24/7 with a spouse who is profoundly affected by COVID. In each case, the pressures are different, but the result often looks the same: increased conflict as parents with less patience struggle to deal not only with their own COVID-related stress, jobs and other obligations, but also with the added responsibilities stemming from living 24/7 for weeks on end with children who understandably are chafing under isolation. This can create a cycle of conflict that is hard to remedy, as one conflict leads to distance precisely when those sheltering together need connection. CCM is committed to helping families reduce conflict and increase warmth and connection at this crucial time.
Our family can be our greatest source of support, comfort, joy, and love. It can also be our primary source of stress and grief. CCM therapists provide support for families wishing to reduce conflict and increase connection and warmth to create a more nurturing environment for growth.
At CCM, we help your family weather the tough times by repairing strained relationships, learning new coping skills and improving how you work together. Whether you or your partner, child or even a sibling or parent are in crisis, family therapy can help everyone communicate better and develop new, healthier patterns. We work with families experiencing conflict; divorce; differing parenting styles and strategies; loss of warmth, respect, and connection; substance abuse; and the challenges of a family member with special needs such as autism.
Depending on the needs of the family, we may work with the family as a whole, or with the parents, children or specific family members. Even when the therapy focuses for a time on one family member, the goal is to strengthen the relationships among all family members.
Our therapists incorporate a variety of theoretical frameworks, including family systems theory, structural family therapy (updated to reflect modern families), cognitive behavioral therapy and dialectical behavior therapy. We know that each family is unique. After getting to know a family and its dynamics, we draw from these approaches to develop a treatment plan that our experience indicates will be helpful.
In most families, the parent/s set the tone. This means that the most effective intervention may be to work directly with the parent/s. In two-parent households, we often find that couples therapy is helpful for addressing issues that are expressed and magnified in the family context. This frequently occurs where parents disagree on fundamental aspects of how to raise their children, especially in regards to discipline or basic family values. Couples therapy can help parents find common ground. A joined approach and shared burden of parenting increases teamwork and consistency, to which children often respond positively.
Single parents may feel there is not enough time and energy to do everything they think they should be doing as caring parents. In all families, these very real limits often lead to stress. And when conflict arises, a single parent lacks the buffer that a spouse can provide. Parent-focused individual therapy can provide single parents with the support they need to balance structure and warmth in a context where their obligations sometimes feel overwhelming.
Parent Coaching:
Where more limited intervention is warranted, we provide support and coaching for parents wishing to improve their skills. We offer individual parent coaching as well as parent coaching skills groups to help with a wide range of specific issues, such as addressing conflicts over screen time, encouraging children to do chores, or helping teens interact with the family in a positive way.
Parent coaching can be effective where family strife arises primarily from children who struggle to emotional regulation. Research conducted in 2019 found that parent coaching was at least as effective as working only with the children. In this context, the use of parent coaching has the added, substantial benefit of avoiding identifying the child as "the problem in the family" and resulting stigma.
Therapy for Siblings of Children with Special Needs:
Research indicates that in many families where one child has special needs, the sibling experiences significant negative impact. Siblings often experience a host of very complex emotions that they cannot process alone. Among the emotions commonly reported are anger, guilt (for their anger), embarrassment, isolation/loneliness/loss, resentment, envy (of friends' "normal" sibling relationships), over-identification (wondering if there is something wrong with them too), and pressure to achieve and be responsible.
Alongside a vast array of difficult feelings, most siblings also have fierce devotion. They are often more empathetic toward differences in others, more compassionate, and more likely to have some philanthropic or professional involvement helping others. Sibling support can come in the form of individual therapy, family therapy, or sibling support groups. In these formats, siblings benefit from having their feelings validated, understanding that the feelings are universal and working through the emotional challenges they face.
Every family is a key support system for its members, even when times are tough and the family is struggling. CCM is here to help your family develop a solid foundation from which to thrive.
Change is viewed in terms of the systems of interaction among family members.