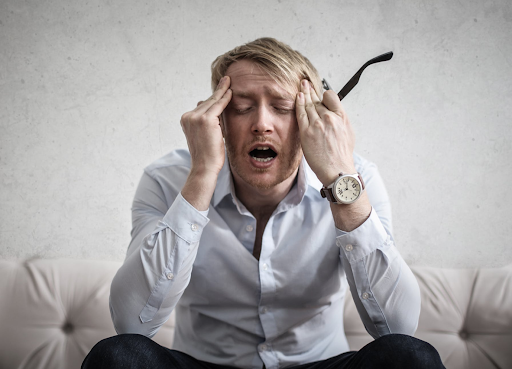 During this time it is natural to worry about your health and the health of others. Perhaps you are having a tough time with anxiety or social distancing. Human beings have the amazing ability to think about future events. 'Thinking ahead' means that we can anticipate obstacles or problems, and gives us the opportunity to plan solutions. When it helps us to achieve our goals, 'thinking ahead' can be helpful. For example, hand washing and social distancing are helpful things that we can decide to do in order to prevent the spread of the virus. However, worrying is a way of 'thinking ahead' that often leaves us feeling anxious or apprehensive. When we worry excessively, we often think about worst case scenarios and feel that we won't be able to cope.
When we worry it can feel like a chain of thoughts and images, which can progress in increasingly catastrophic and unlikely directions. Some people experience worry as un- controllable – it seems to take on a life of its own. It is natural that many of us may have recently noticed ourselves thinking about worst-case scenarios
What can I do about worry? Excessive worry?
Maintain balance in your life. Psychologists think that well-being comes from living a life with a balance of activities that give you feelings of pleasure, achievement, and closeness. We would recommend trying to do at least some activities that are social and involve other people. In times like these you might have to find some creative ways to do social things at a distance. For example, by keeping in touch online or by phone.Practice identifying whether your worry is 'real problem' worry, or 'hypothetical worry'. Are your worries of actual problems that are affecting you right now? Or are they hypothetical worries about things that do not yet exist?Practice postponing your worry. Worry is insistent – it can make you feel as though you have to engage with it right now. But you can experiment with postponing hypothetical worry, and many people find that this allows them to have a different relationship with their worries. In practice, this means deliberately setting aside time each day to let yourself worry (e.g. 30 minutes at the end of each day).Speak to yourself with compassion. Worry can come from a place of concern – we worry about others when we care for them. Practice responding to your anxious or worrying thoughts with kindness and compassion. Practice mindfulness. Learning and practicing mindfulness can help us to let go of worries and bring ourselves back to the present moment. For example focusing on the gentle movement of your breath or the sounds you hear around you, can serve as helpful 'anchors' to come back to the present moment and let go of worries.
Source: Psychology Tools Limited